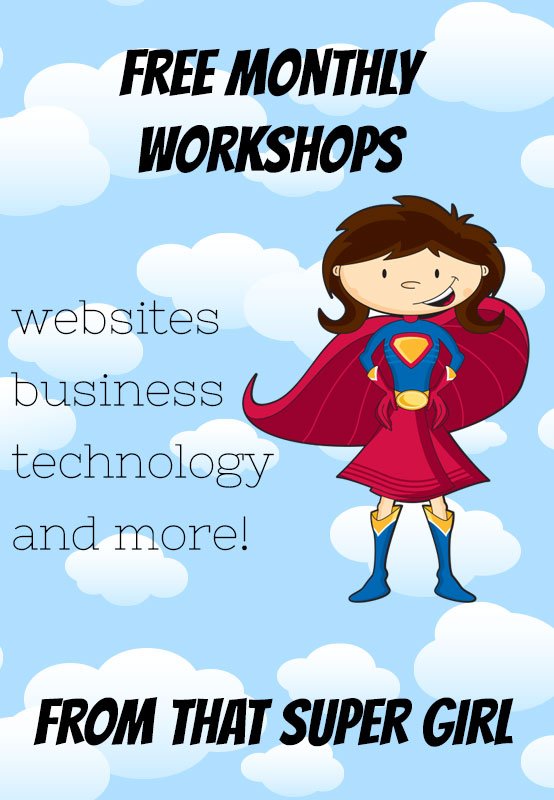 Are you ready to dig into your business and online presence?
Join Me for a Free Workshop Series!
These workshops are NOT fluff, lengthy sales pitches, or teaser information.
These workshops are hands-on, detailed action plans for you to get started NOW. [click to tweet]
The workshops consist of video, audio, written content and/or downloads, depending on the topic. They will only be announced through my mailing list, so you must sign up to know when they are released!
I am offering each unit on a limited-time, on-demand basis because I don't want you to dive into the materials unless you are ready to pull up your sleeves and do the work during the workshop. I will give you one week to view the materials every month, so you won't need to make a specific time slot but you will need to finish the workshop before the time runs out.
Upcoming Topics
December 2012: Creating a Social Media Marketing Promotional Page
January 2013: Mapping Your Sales Cycles
February 2013: Boosting Your Site's Marketing Power
Bonus!
With your signup, you will also receive other content and updates from me, including my free guide That Super Girl's Action Plan Your checklist for a better site tomorrow, which will let you get started in "workshop mode" as soon as you sign up! The guide covers topics such as:
Design & Colors
Typography
Marketing
Hosting & Load Time
Social Media
Navigation & Usability
and more!
Sign up now & get started today!