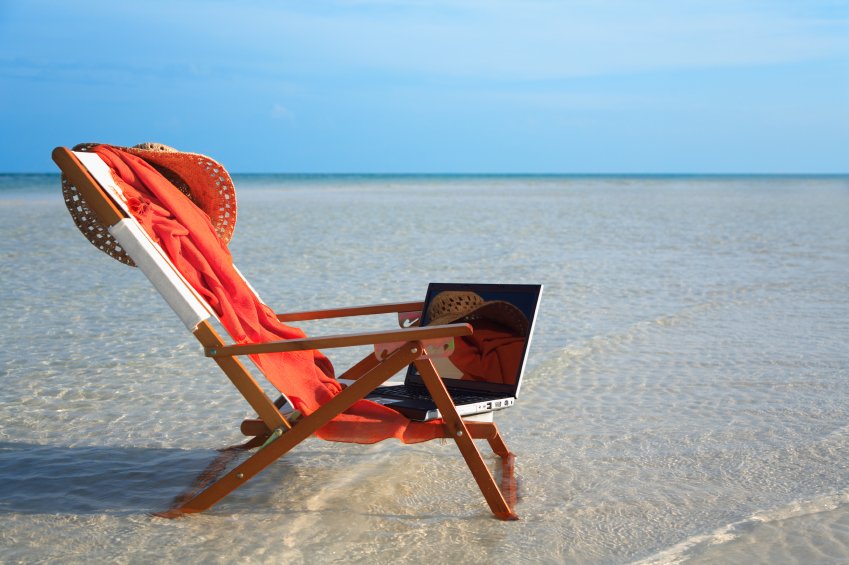 [fivecol_one] [/fivecol_one][fivecol_three]
Are you ready to dig into your business and online presence?
I have an amazing lineup planned for you this summer!
From mid-June until mid-August, I will have two action-packed months of LEARNING and GROWING YOUR BUSINESS. We'll have new workshops, giveaways, and plenty of support.
Now is the time to create the technology framework that will lead you into a strong fall season and end of the year sales!
Sign up now …
& get started today!
New Workshops
These workshops are NOT fluff, lengthy sales pitches, or teaser information.
These workshops are hands-on, detailed action plans for you to get started NOW. [click to tweet] I want you to dive right in, get these changes made, and see the results right away. Whether your goals for the summer include more income, greater reach or setting yourself up for fall sales — you will learn at least one piece of technology that you can execute with ease right now.
The workshops consist of video, audio, written content and/or downloads, depending on the topic. Here is a tentative list of what will be covered:
June: List Building and Automation
July: Offers and Making the Sale
August: Promotion and Interaction

I am offering each unit on a limited-time, on-demand basis because I don't want you to dive into the materials unless you are ready to pull up your sleeves and do the work during the workshop. I will give you one week to view the materials each time, so you won't need to make a specific time slot but you will need to finish the workshop before the time runs out.

Bonus!

With your signup, you will also receive other content and updates from me, including my free guide That Super Girl's Action Plan Your checklist for a better site tomorrow, which will let you get started in "workshop mode" as soon as you sign up! [click to tweet]

Sign up now …
& get started today!

Book Giveaways

During The Summer of Learning, I will be giving away digital or physical copies of many business books that will help you develop and grow your business, including:

The Suitcase Entrepreneur by Natalie Sisson (2)
The Fire Starter Sessions by Danielle LaPorte
Double Double by Cameron Herold
How to Successfully Crowd Fund Your Dream Idea on Kickstarter by Natalie Sisson
To Sell Is Human: The Surprising Truth About Moving Others by Daniel H. Pink
Rework by 37 Signals
UnMarketing: Stop Marketing. Start Engaging by Scott Stratten
Switch: How to Change Things When Change is Hard by Chip Heath & Dan Heath
The Anti 9-to-5 Guide: Practical Career Advice for Women Who Think Outside the Cube by Michelle Goodman
Your First 1000 Copies: The Step-by-Step Guide to Marketing Your Book by Tim Grahl
Blink: The Power of Thinking Without Thinking by Malcolm Gladwell
Book Yourself Solid Illustrated: The Fastest, Easiest, and Most Reliable System for Getting More Clients Than You Can Handle Even if You Hate Marketing and Selling by Michael Port
Just added! Rock the System: Using Systems to Grow Your Business With Less Pain + More Fun by Michelle Nickolaisen
Tribes: We Need You to Lead Us by Seth Godin
The Art of Earning by Tara Gentile
The Art of Growth: Maximize Your Impact, Minimize Your Effort by Tara Gentile
All Marketers Are Liars: The Underground Classic That Explains How Marketing Really Works–and Why Authenticity Is the Best Marketing of All by Seth Godin

I'll be adding more as we go along as well as other prizes — including a few year-long passes to That Super Membership where you'll get access to all my workshops! The ONLY way to win, though, is to be on the mailing list so you can get the announcements of which books are being given away each week as well as how you can enter. [click to tweet]

Sign up now …
& get started today!

Know someone who would benefit from The Summer of Learning? Please share!



[/fivecol_three][fivecol_one_last] [/fivecol_one_last]