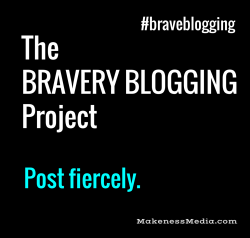 A client of mine recently purchased a software package to enable her site to have private membership areas. After trying to set up the software for three weeks with vague and limited assistance from the company, she gave up out of frustration. As she was within 30 days and had clearly tried to make it work, I advised her to ask for a refund and try a different software package.
She only thought her frustrations were over. The company cited their refund policy and denied her request.
On the website, the company states the refund policy as:
As we are offering non-tangible digital goods, we do not generally issue refunds after the purchase has been made. We will be happy to consider a refund within the first 30 days of your purchase if you are unable to get the plugin to install properly on your website or if the plugin fails to perform the basic functions as designed and you have worked with our product support team to try to resolve these issues. Refunds will be granted at the sole discretion of [company]. No refunds will be given after 30 days from the initial purchase. Please note that by purchasing the plugin, you agree to the terms of the Refund Policy.
In my mind (as a developer myself), she had fulfilled every requirement of this policy. She had attempted to work with support to the best of her ability. She was within the 30-day limit. But they had an entirely different version of what they considered support. They blamed her site and her plugins, insisting that the plugin would work perfectly if she had another setup. Apparently, it is a fair offer of support to tell your customer to completely rebuild her site on a new theme and remove all of her plugins.
Look, I understand digital goods can't really be returned most of the time. But I also understand that sometimes things just aren't a good match. Most of the time, there is no way to know if a particular plugin will work with your site until you try it. And if you still can not make it work (after giving it your best try within a reasonable amount of time), I believe you are entitled to a refund.
Let's compare that experience with the policy at Wishlist Member:
Your Satisfaction is Guaranteed!
Try WishList Member™ for 30 days. If you don't like it, we'll refund every penny.
Obviously, we think WishList Member™ is the best membership management system available. But, we'll admit we're a little biased.
That's why we invite you to try WishList Member™ for 30 days. If it doesn't work like you had imagined, simply let us know and we'll refund your full purchase price. No hard feelings. How does that sound?
While this demonstrates a stark contrast in approaches between the two companies, I think it also opens this up for a deeper discussion about how a clear and fair refund policy is great for business. That's right: Refunds can be win-win for the consumer and the company.
How Returns/Refunds Help You
How does giving back the money (or offering to do so) through a return/refund policy help you as a business owner? There are many reasons, including:
It decreases buyer objection. When buyers are unsure if your product will work, they will tend to avoid the purchase. If there is less risk to purchasing, you will get more consumers willing to try the product. Even if some of those triers do end up refunding, I believe that the net result will be more retained buyers than if you would have not offered the guarantee or trial in the first place. As Erin at The Milky Way (a resource for photographers) says: "Honestly, in close to 2 years (and 1,600 students), I can only think of 3-4 that were clearly just using the refund policy to their advantage. Overall, it DEFINITELY has helped us make more sales for those who are hesitant to buy a program that doesn't deliver (because we have all been there)."
It decreases support costs and time. You can't fix every case. If the solution involves a heavy amount of manpower, support, and/or rewriting of code, it is sometimes best to just let the customer find another solution that works better for the situation. You have to consider cost and benefit — is it really a good business decision to spend $500 in manpower to support a $99 product?
It creates positive brand association. If your customer became frustrated with your product and received a refund, that customer is more likely to chalk up the experience to a mismatch and still recommend your product to others. If the customer didn't receive a refund, that customer is likely to blame you for the frustration and tell others to avoid your business in the future.
It shows confidence in your offering and quality in your product. A guarantee says to your customer "I know this is a great product because I worked hard on it to give you the best." As Tatiana at DrivenByTatiana says: "I won't buy from someone who doesn't offer a refund or some kind of money back guarantee. To me, offering a refund is a sign that you're confident in what you're selling and that it'll work for people. Not offering it means you're more interested in collecting my money, and it'll turn me off from your brand completely."
When You Shouldn't Give a Refund
Refunds are not always appropriate, however. There are situations where a business should stick to a stricter refund policy in order to protect the business. Examples of where this is true include:
Services. You can never undo work that you have done for someone, or pretend like it didn't happen — you can only try to navigate the situation with grace and learn from the experience. As Illana Burk from Makeness Media says: "If a copywriter spends a month or more on a website and the client decides after-the fact that they dislike something they approved, is a refund really the right thing? Or is that sending a message to people that it's ok to waste other people's time and resources based on something totally subjective and out of the copywriter's control? I have always believed in satisfaction guarantees, but there are absolutely times when a refund request could break a business. I think those businesses have a much stronger responsibility to educate and pre-qualify clients." Some service providers that I spoke to will refund in order to preserve their sanity, while others will do a partial refund (such as keeping a deposit and refunding the rest) to end on good terms.
Scheduled time slots. If you have blocked out a space for someone in your calendar, and that person misses that slot without proper notice, if is perfectly reasonable for you to charge a fee for the missed appointment or keep the person's deposit for the slot. If it is possible for you to offer the slot to another person on your list, that is great — but if this cancellation has left you with a hole in your schedule or income, take a lesson from your doctor's office and charge a fee.
Creating Your Own Return Policy
Creating your own policies can be complicated, as there are many factors to consider. To help you along, I have create these tips:
Balance customer service with financial needs. Sure it would be great to offer refunds and free return shipping to everyone who asked, but if this action causes your business to go bankrupt, you're not going to be in business for long. There has to be some sort of balance between service and not going broke.
Explain what the offer is. Can you customers expect store credit, an exchange of the merchandise, or a full cash/credit refund? Stating it up front will help you to avoid problems in the future.
Put limitations on your offer where appropriate. If you want to accept returns, limit the amount of time someone has to return the item — or you may have someone returning a used item 2 years later. Other limitations could be requiring your buyers to participate in the program before canceling, to first try troubleshooting the product with support, or to require an explanation of cancellation.
Don't be vague or confusing. The more specific your policies are, the better off everyone will be. You'll also want to write them in plain English, not legal jargon, and make them easy to understand.
Don't hide your policies. Policies that are clearly visible on your website or need to be reviewed before purchase will clear up any problems before they start.
Limit confusion. If you have very specific pictures, descriptions and/or demos of your product, you are less likely to get returns because the buyer will know exactly what he/she is getting.
Make sure everyone that works for you understands the policies. You don't want your VA or support staff giving customers the wrong impression about a return, only to be corrected to the customer's disappointment.
[hr]
P.S. They did finally grant her return, but then sort of tossed in a backhand comment on their last e-mail. ("So be sure to read the refund policies of your future plugin purchases more closely," they said, as if she hadn't read these and they still didn't make sense.) At least my client had a sense of humor about it all — and got her money back!